Building blocks for destination positive: TOPOSOPHY's insights on the CityDNA autumn conference
From October 3-7, TOPOSOPHY was delighted to take part in CityDNA's annual Autumn Conference in Valencia which brought together thought city marketing leaders, urban development experts, and innovative thinkers. The overarching theme of the conference was "Building Blocks for Destination Positive," which emphasised a shared vision of reimagining urban landscapes with a focus on sustainability, well-being, and impactful growth. Here we reflect on central themes, dive into the contributions of various experts, including our own from TOPOSOPHY, and reflect on our key takeaways.
TOPOSOPHY's Key Takeaways
DMOs have a strong role to play in supporting resident wellbeing and according to our opening live poll, our audience agreed with us! We were glad to wrap up the conference on an optimistic note by exploring – with three very distinctive cities – the central role that city marketing organisations can play in improving the lives of local people. First up, Geerte Udo, Director of amsterdam&partners explained how their engagement with residents has accelerated in recent years as her organisation has helped to profile neighbourhoods and build a distinctive cultural offer that is mobilising Amsterdammers to explore their own city more often. It's a core part of the city's Sustainable Visitor Economy Strategy for 2025, which we supported with a global benchmark study.

Following this, Anna Young from Glasgow Life explained how carrying out the city's first resident survey for a tourism strategy (which we developed earlier this year) was a positive experience all around and helped boost the contents of the final strategy. She also gave some tips on how other cities could build a legacy for their residents from major events such as the recent UCI World Cycling Championships. Finally, Els van Zele explained how the Belgian city of Mechelen has worked hard to bring the city's cultural corners to life, and has worked with local education organisations to create a thriving ambassador scheme engaging a diverse cross-section of local residents. Celebrating the city's culture was a key pillar of our Travel Trade Strategy for Visit Flanders which included Mechelen and the other Flemish Art Cities.


When you want your residents to participate in decision-making or enjoy their city more, don't expect them to come to you, get on your bike instead! DMOs can use their marketing talent and local knowledge to improve participation in local decision-making, however, a key lesson from the conference is that posting on social media or having drop-in sessions will only take you so far. Instead, this edition of CityDNA's conference was packed full of examples of organisations that had headed out of the office to engage directly with critical stakeholders. Examples included Budapest Brand training cultural groups in how to run their own local events in Budapest Tuning, amsterdam&partners working with residents and small businesses to identify what makes their neighbourhoods unique.


DMOs' responsibilities towards climate action are only going to grow. As Prof. Xavier Font outlined at the start of the conference, major legislative changes and funding decisions at the EU level will soon cause the ground to move for DMOs. The Green Deal, Trading Emissions Scheme and Corporate Sustainability reporting directive are among these, but how many have considered the proposed Directive on Green Claims adopted by the European Commission in March this year? It aims to protect consumers from greenwashing and make green claims easily verifiable and comparable across the EU. If the proposal comes into law, it will require a profound rethink about the claims many businesses make to be 'sustainable' with many needing guidance on finding reputable suppliers and avoiding legal challenges.


The futures of places should be driven by human-centric values. One of the standout sessions for us this year was delivered by David Allison, Founder of The Valuegraphics Project, in which he expertly articulated the virtues of a values-driven approach to building people positive destinations for the modern world. This is a philosophy, born from the premise that we are developing places for people and just not numbers. This resonates with the ethos TOPOSOPHY has been championing for some time, not least in our 2017 ECM Manifest on the Future of DMOs where we proposed to elevate social sustainability metrics alongside traditional economic indicators in our envisioned Future of DMOs.


DMOs can forge powerful partnerships with their leading cultural institutions through placemaking. Since opening in 2008 the Oslo Opera House has undergone a big learning journey. Given its prime position on the Norwegian capital's waterfront, it was always destined to become a visitor attraction in its own right (visitors are actively invited to walk on the roof) with the help of VisitOslo, it took on a stronger role as a community leader too. Through continual dialogue, VisitOslo helped the Opera House to understand visitor needs better, and develop tours and activities which would be appealing to visitors. They also worked together to attract city residents through the doors more frequently, and enjoy the building's facilities both inside and outside, throughout the year.


AI innovations will undoubtedly transform how we inspire and engage residents in conversations about place by bringing ideas to life in real-time. One of the more participative sessions during the course of the conference was hosted by Damiano Cerrone, where we all hit the streets armed with Damiano's web-based app, UrbanistAI, which uses advanced algorithms to empower users to create imaginative street scrapes based on personal preferences. We could certainly see the potential for this impressive platform to stimulate conversation around the boundless possibilities of urban design, specifically to engage children and young people as well as to bring highly visual concepts to life in a matter of seconds rather than weeks. Integrated into broader community consultation strategies, Damiano gave us a glance into the potential value that advanced AI technologies can and most definitely will add to our own destination development and placemaking projects and initiatives in the future.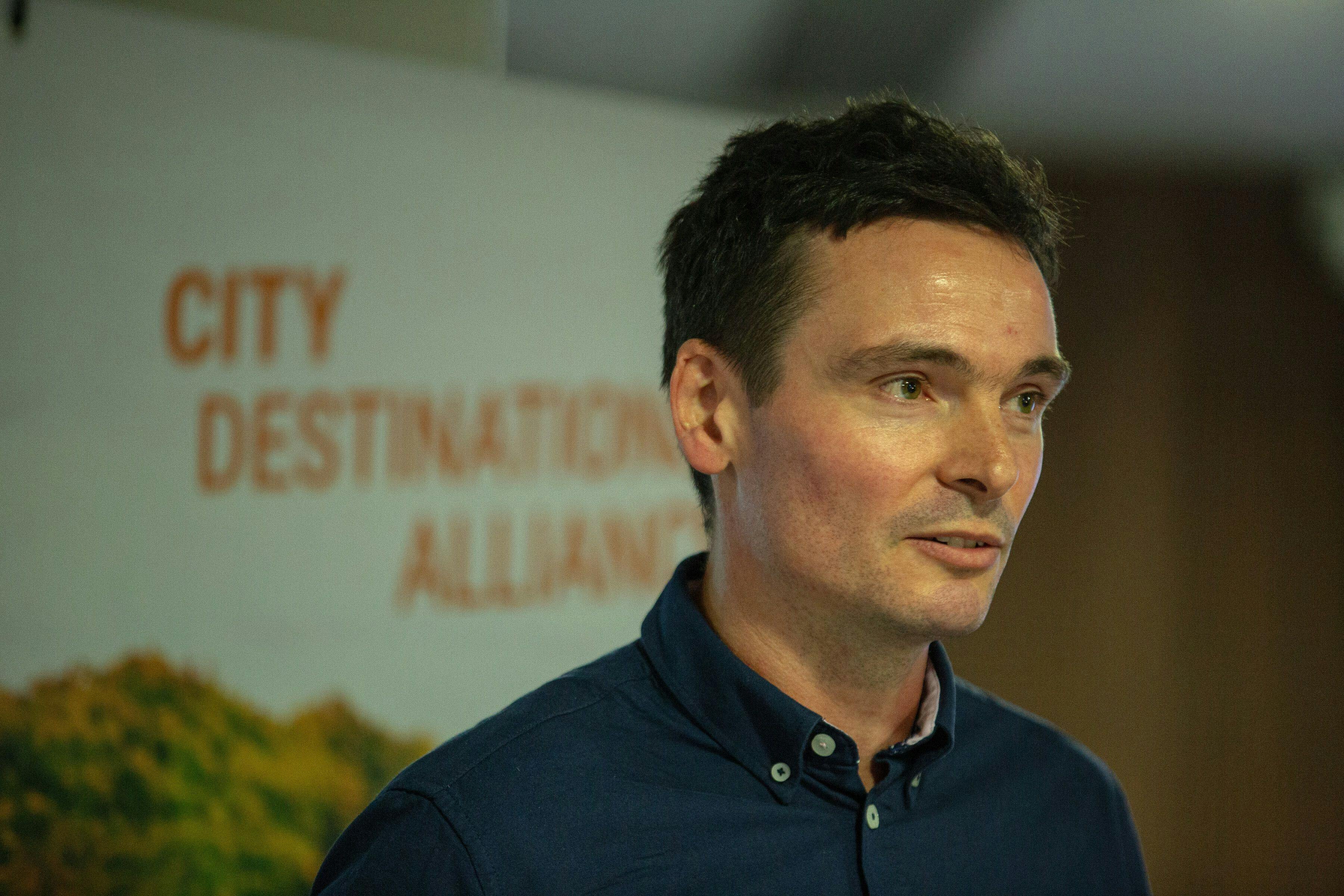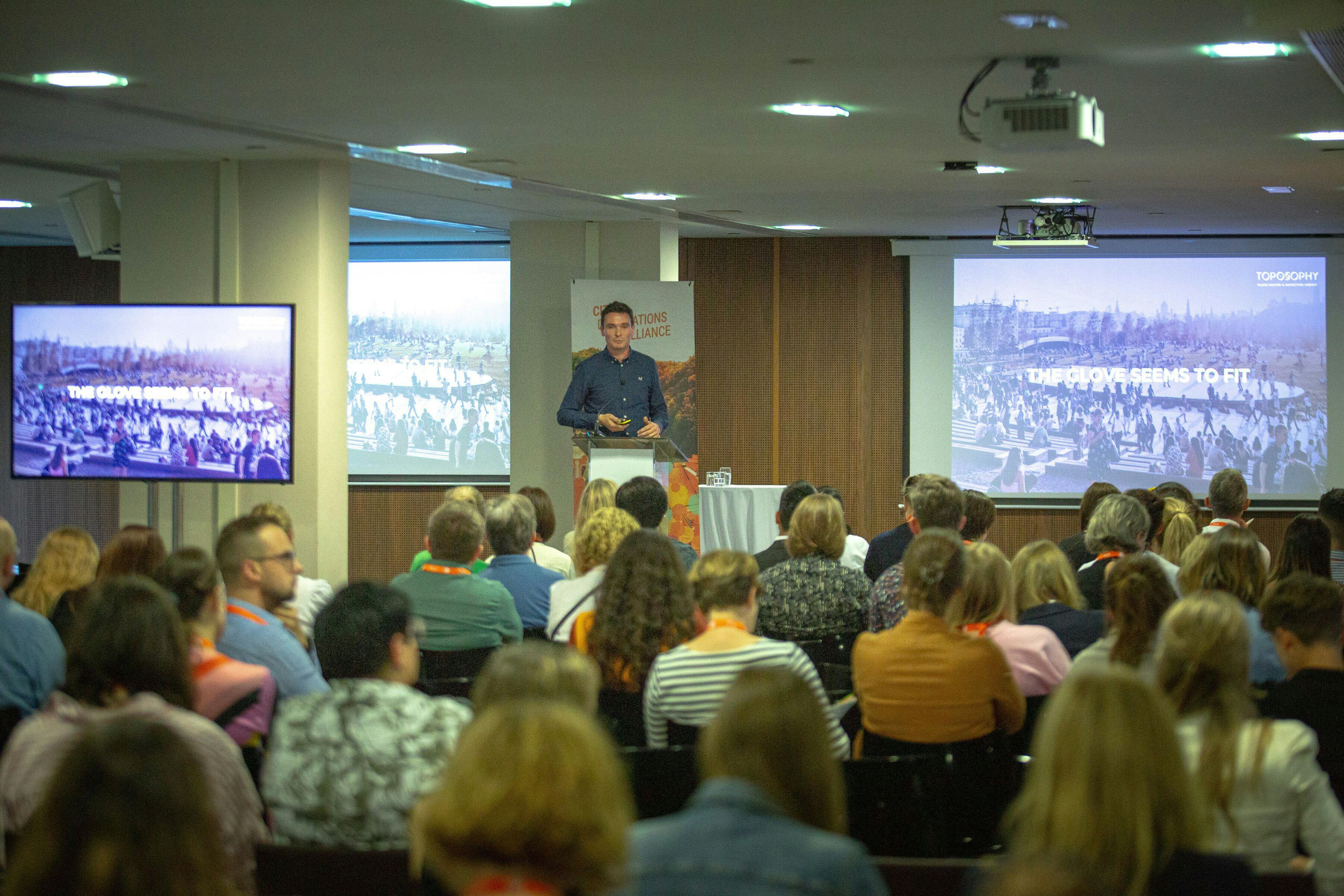 TOPOSOPHY and CityDNA: A History of Collaboration
Our participation in the CityDNA Autumn Conference is just one of the many milestones in our recurring partnership with CityDNA. Since 2015 our collaborations have resulted in insightful reports and papers, such as our most recent report, Exploring the Emerging Role of the Place Making and Marketing Organisation, which shed light on a reimagined role for city marketing and place development organisations. These joint endeavours underscore our shared vision and commitment to creating urban spaces that are all about improving well-being and delivering positive impact for communities.
Glad you asked! Please enter your email to receive your document.
Next on Insights