Stay in Athens
Creative Platforms & Events
Launched in 2020, in a year which has proven to be extremely challenging for the tourism industry and the hospitality sector, Stay in Athens by Mastercard, presented by This is Athens, aimed to give some much needed support to the city's visitor economy. It was a first-of-its-kind initiative in Athens, highlighting how the city excels at hospitality to our visitors, fellow Athenians and domestic visitors from the rest of the country.
The Aim
With local businesses having suffered the damaging effect of COVID-19 on the visitor economy, Stay in Athens is also heavily focused on supporting local businesses. As the Hellenic Statistical Authority has indicated, during the second quarter of the year, hotels in Greece have seen a decline of 94.3% in revenues compared to 2019. Against this backdrop, the launch of Stay in Athens in 2020 can be seen as a response campaign to the hardships that hoteliers were facing and as an initiative that we hoped would boost consumer confidence and interest to discover the city safely.

Approach
For over six years, we've helped to showcase Athens' rich foodie scene through events such as Taste of Athens and Dine Athens. For Stay in Athens by Mastercard, presented by This is Athens, we've gone further and helped to uncover the excellence of the hospitality industry in our city at a time when it needed it the most. Combining our deep knowledge of the tourism industry and the need to support the local professionals, with effective stakeholder engagement and Mastercard's core brand values, TOPOSOPHY created a new platform that has already offered priceless experiences in the city of Athens.
In order to highlight the excellence of Athenian hospitality, we focused on bringing together some of the top 4 and 5-star hotels in the city, a collection of premium properties that provides a wide variety of choices for visitors and locals.
In addition to the hotels, by bringing in exclusive experiences, such as tours, spa treatments and tastings, we aimed to create an initiative that went beyond a mere stay in a hotel, and instead, curate experiences which would delight guests' senses, treat them to famous Athenian hospitality, and ensure that the money they spend would support a sector seriously affected by the reduction in global travel.
Hotels & Restaurants Screening & Comms
Website & Social Media content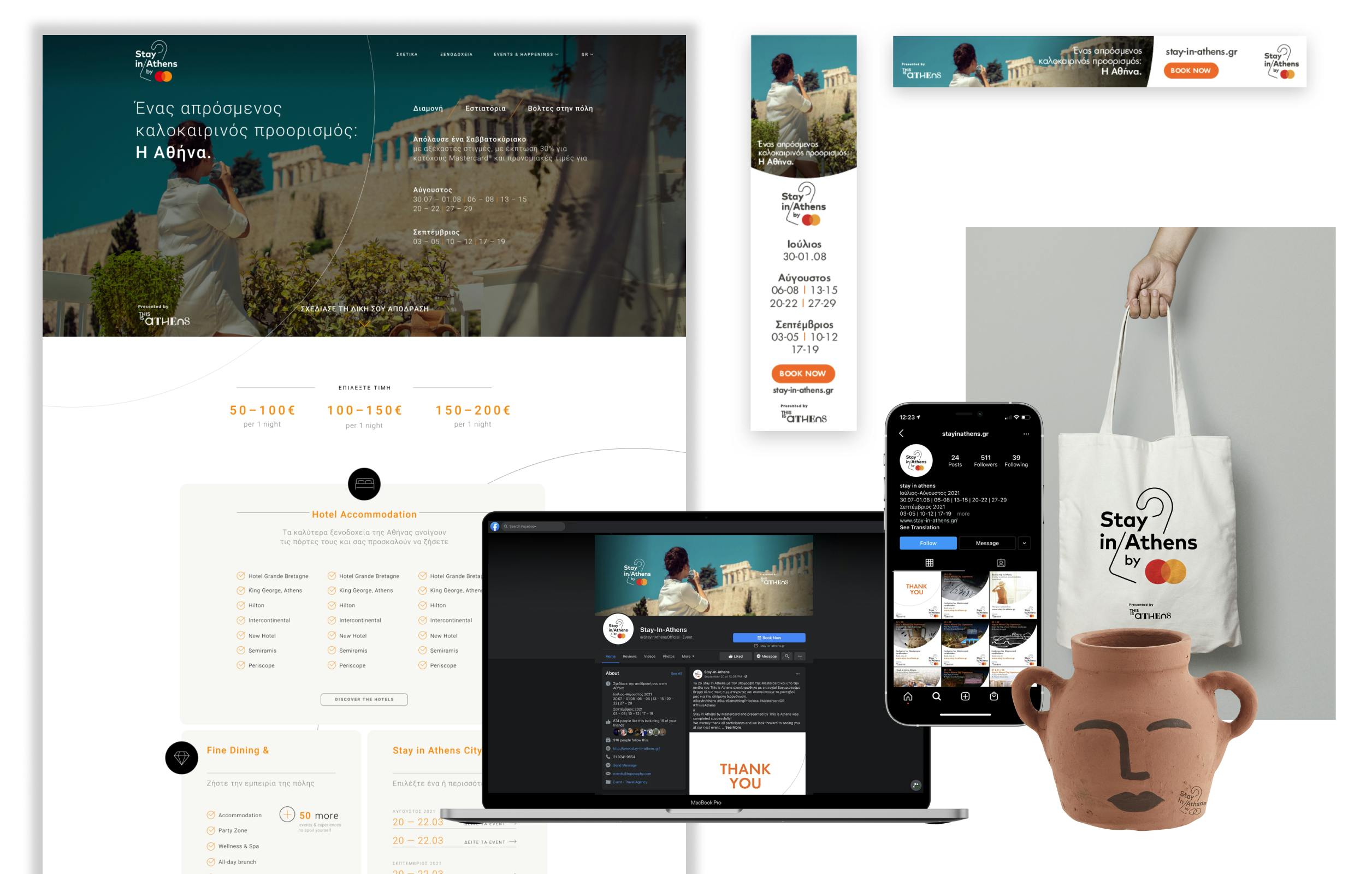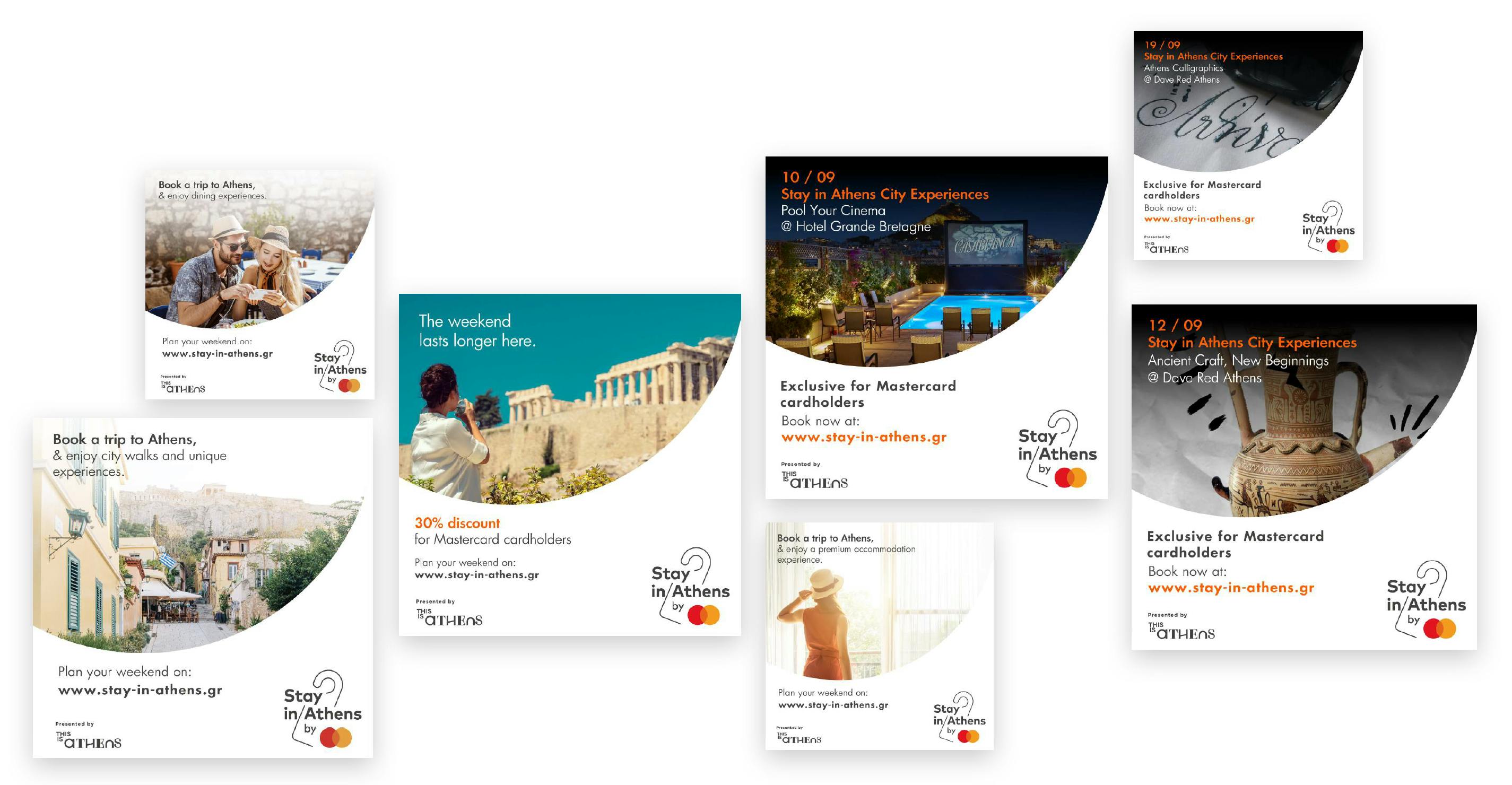 Results
Since 2020, Stay in Athens has evolved and transformed to adapt in the fast-changing environment of the hospitality industry and the reality in the city of Athens, as well as the brand's needs every year. After the events of 2020 and 2021, the activation of 2022 is more extrovert and open than ever, with more hotels and tailor-made experiences, more content, and more exclusive benefits for Mastercard cardholders.
20+
Hotels participating every year
20+
Tailor-made experiences per year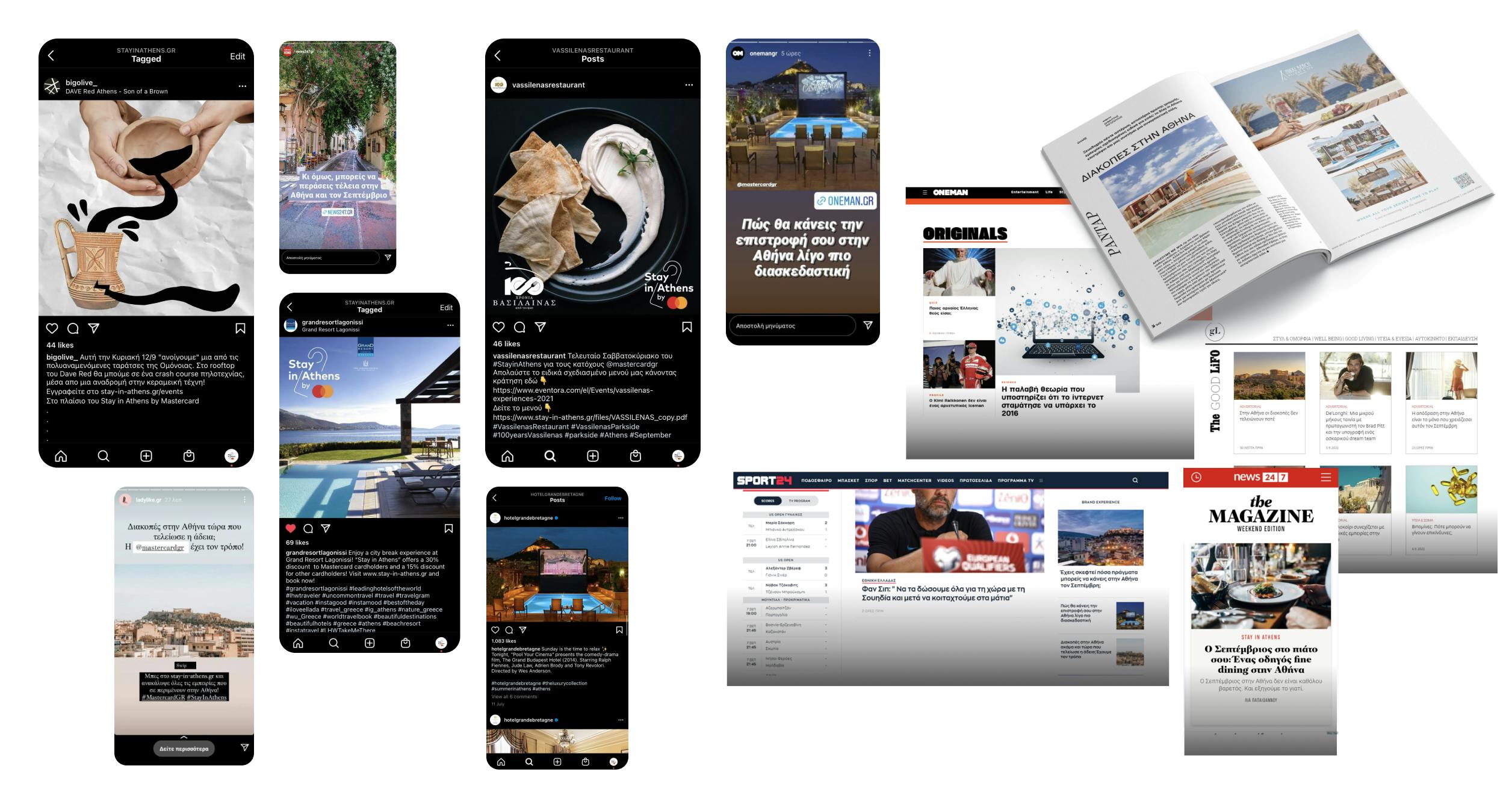 Glad you asked! Please enter your email to receive your document.
Next Project
VisitFlanders & the Art Cities: The Future of the Travel Trade
DICOVER MORE