Shared Island: Leading a Cross-Border Regenerative Tourism Initiative in Ireland
We are thrilled to announce that TOPOSOPHY has been commissioned by Donegal County Council (Republic of Ireland) and Fermanagh & Omagh District Council (Northern Ireland) to undertake a feasibility study to develop a regenerative tourism project in the picturesque rural border region of North West Ireland.
About the Project
We will be leading this impactful project alongside our existing commissions for both Failte Ireland (Dublin City Destination Experience Development Plan) and South Dublin County Council (South Dublin Tourism Strategy) as well as a fourth, soon to be announced, project on Ireland's iconic Wild Atlantic Way …watch this space. 
This regenerative tourism project has been made possible through the Irish government's Shared Island Investment Scheme which aims to create a more prosperous, connected and sustainable island. It is envisaged that the project(s) proposed through this feasibility study will act as a key catalyst for positive economic, social and environmental change in the region.
This triple bottom line approach fits with TOPOSOPHY's own philosophy of holistic placemaking and destination development. We fundamentally believe that tourism and the visitor economy can and should be a force for good, fostering economic growth, safeguarding natural and cultural heritage, and enhancing the wellbeing of local communities. We are excited to see how tourism's benefits can be even further maximised to promote shared heritage, understanding and values in this cross-border region on the island of Ireland.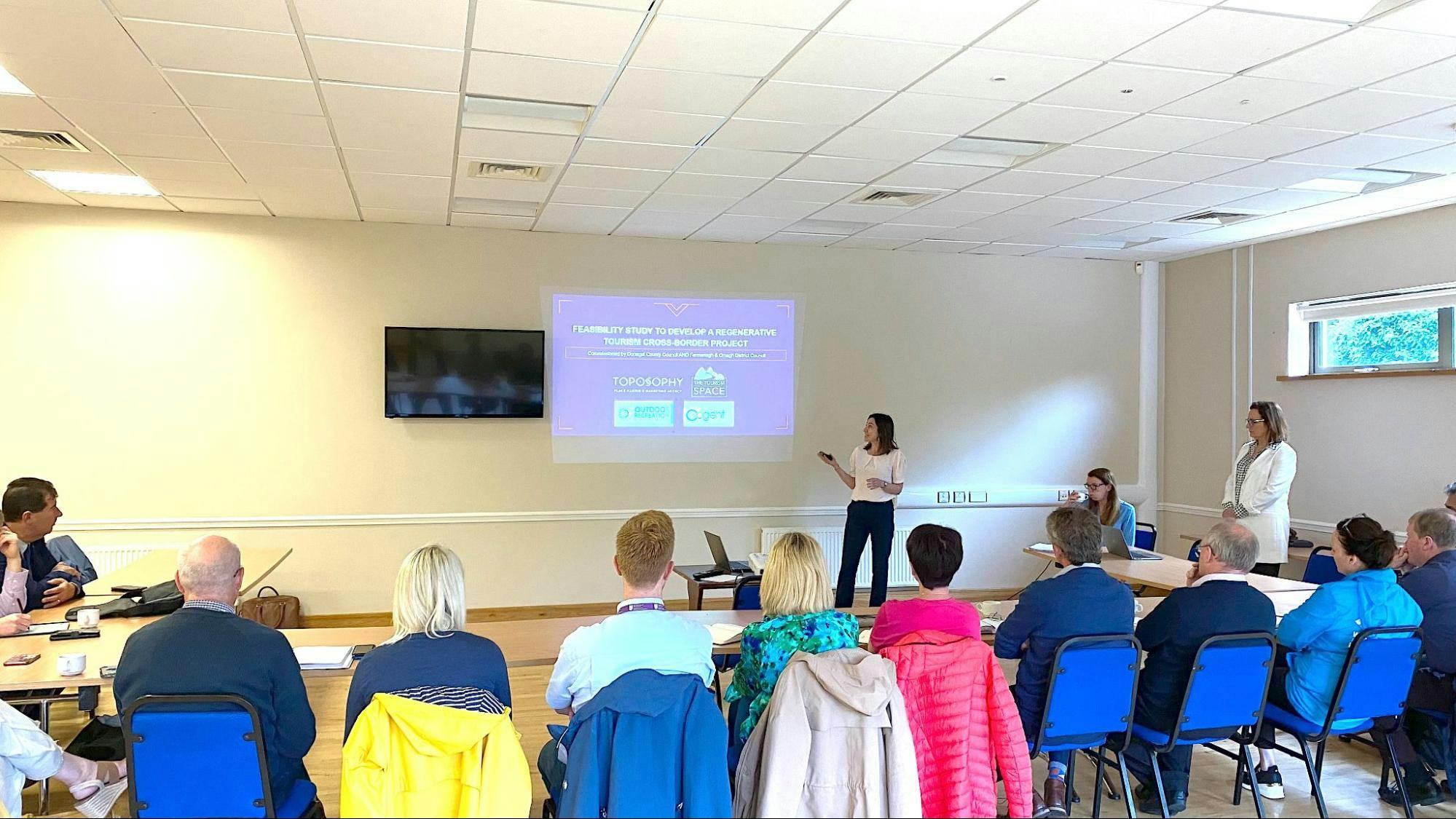 Our significant experience designing the Pilot Destination Management Plans for Rhodes & Santorini (2019) and developing the Greek Guide to Destination Management Planning for the European Bank for Reconstruction & Development (EBRD), will shape how we lead this project. 

Modules will include
Comprehensive desk research including in-depth analysis of best-in-class benchmarking of regenerative tourism and cross-border initiatives from around the world
An in-place audit assessing the built, natural and cultural heritage of this fascinating border region including how the destination is presented at key visitor touchpoints (to include identification of potential development sites)
Extensive stakeholder consultation across this rural region. 
These discovery stage modules will then inform the development of our 'long-list' of potential projects and help to shape the final options we take forward to Economic Appraisal and business case development stage. 
We look forward to leading our multidisciplinary team on this project including Outdoor Recreation Northern Ireland, The Tourism Space and Cogent Management Consulting.
Glad you asked! Please enter your email to receive your document.
Next on Insights
#SustainableTourism
TOPOSOPHY Team
Driving Sustainable Tourism: TOPOSOPHY and UNWTO's Collaborative Journey
DICOVER MORE