TOPOSOPHY: Time for Regeneration
In this special TOPOSOPHY update, we've highlighted some of our most transformative projects so far this year. We've also highlighted some of the big themes that places around the world are grappling with right now, and we're giving you a first look at our new website; a hub for insights and our comprehensive range of services.
Firstly, what do we mean by 'place'?
TOPOSOPHY is a leading placemaking and marketing agency. For many of our clients, we have been a trusted partner to guide them on the transition from developing destinations for tourists, towards developing places for all kinds of people. Whether you're in real estate development, urban planning, event organisation, cultural sector or destination management, we can provide all the services that will help you to regenerate places and bring them to life.
Our transition as a business reflects these changes too, and it's why we feel it's so important to share with you the incredibly broad range of topics that we cover; both with our clients and in our new podcast series Common Ground. 
Come and find us on Common Ground
'Common Ground' is an inspirational new platform from TOPOSOPHY. We've been travelling the globe to explore the big questions about the future of places, and to meet the people redefining them - with each theme wrapped up in a podcast episode. You'll hear uplifting stories of human resilience and innovation, and get our take on each subject too. For example, you can already hear about Dishes Changing the World, Restoring Abandoned Treasures, Urban Frontliners in the Climate Crisis, Rethinking Overtourism, who is leading a Rural Revival and how we put Regenerative Tourism under the microscope.
see more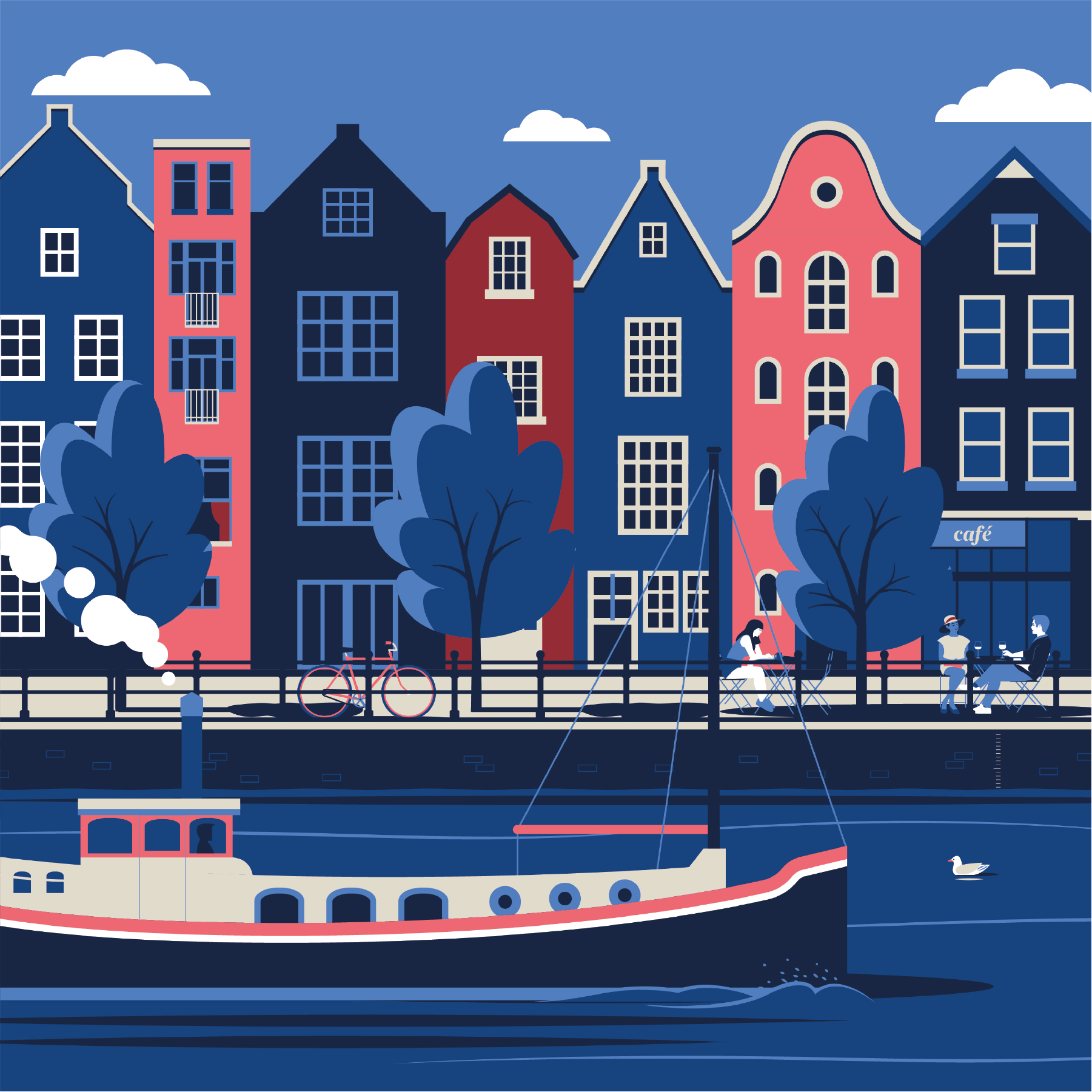 FEATURED PROJECTS
Supporting Place Recovery in the South East of England
One of our current projects illustrates how we've been supporting places in a transition from tourism to broader place-based initiatives. With new infrastructure coming to London and the South East of England, the effect of the pandemic on keeping millions of ex-commuters working from home, and 'staycations' encouraging people to think differently about their local area, it was clearly high time to think about broader, more integrated ways of telling the region's stories.  With this in mind, TOPOSOPHY has been working with destination marketing organisations in Essex, Kent and East Sussex to map stakeholders beyond the tourism sector, and explore ways to develop more inclusive and comprehensive place marketing activities to boost economic competitiveness. Read more >
Driving Decarbonisation in Scotland
Scotland has made bold commitments to achieve Net Zero carbon emissions before the rest of the UK, and now it is time to turn these commitments into practical actions across a range of fronts. Together with the Travel Foundation, TOPOSOPHY has been working with a range of public sector partners to develop a detailed and practical delivery plan to support the country's tourism industry on their Net Zero journey. Action is planned across five main areas, which follow the pathways outlined in the Glasgow Declaration, a groundbreaking framework for taking climate action, signed at last year's COP26 Summit in Scotland's biggest city.
Taste of Athens 2022
In 2018, TOPOSOPHY became the sole Taste Festivals (the largest food festival & gastronomy events network in the world) licensee in Greece and the organizer of Taste of Athens culinary festival and all side events, bringing them to life from end-to-end. Since then, Taste of Athens has become the biggest and most premium food festival in Greece, with tens of thousands of visitors and dishes, extraordinary parallel events and a festival experience that gets better and richer every year. In 2022, the 3rd edition of Taste of Athens became our most successful event to date, with more than 12.000 visitors and 40.000 dishes served in four days. Read more about how we made Taste of Athens the top gastronomy festival in Greece.
Restoring Fairness in Affordable Living - Making the Sharing Economy Fairer for All
The growth of short-term rentals in Europe has been fast, but not always fair to locals. We recently put together the major lessons on regulating this dynamic sector, together with HOTREC, 'the voice of the hospitality industry in Europe'. The 'HOTREC Position Paper on EU-wide Regulation of Short-term Rentals', brings together nearly a decade's worth of knowledge and experience of leading destinations in Europe and North America to develop recommendations for EU policymakers.
Dine Athens Restaurant Week
When, back in 2016, we were asked by Alpha Bank to come up with a concept that would resonate with the Diners brand's core values and history, and would engage with the restaurant sector for the first time, TOPOSOPHY knew that a conventional campaign or a catchy tagline would not be enough. This is how a new creative platform was born and grew to be the biggest culinary event in Greece. Read how Dine Athens Restaurant Week became an institution for the city's food scene, always upgrading its unparalleled mix of fine dining experiences and exclusive gastronomic events and happenings. And how Its return after a two-year pause due to covid19 restrictions signalled the city's comeback to its restaurants in the post-pandemic era.
Stay in Athens by Mastercard, presented by This is Athens
Launched in 2020, in a year which has proven to be extremely challenging for the tourism industry and the hospitality sector, Stay in Athens by Mastercard, presented by This is Athens, aimed to give some much-needed support to the city's visitor economy. It was a first-of-its-kind initiative in Athens, highlighting how the city excels at hospitality to our visitors, fellow Athenians and domestic visitors from the rest of the country. Combining our deep knowledge of the tourism industry and the need to support the local professionals, with effective stakeholder engagement and Mastercard's core brand values, TOPOSOPHY created a new platform that has already offered priceless experiences in the city of Athens. Read more >
How do young people feel about the future?
Dramatic shifts in the climate, the economy, global politics and technology made for a dramatic context in which to grow up, even before the emergence of a once-in-a-century global pandemic. Through nearly a year of collaboration with the World Tourism Organization (UNWTO), we have taken a deep dive to explore the pandemic's effects on young people's education, career prospects, health and wellbeing, home life and consumer behaviour. In fact, in 2020 we produced a comprehensive Study on Generation Z Travellersfor the European Travel Commission and have also produced blog posts and webinars exploring the differences between these generations.
Restoring hope to a region suffering the effects of climate change
In August 2021, Northern Evia, the northern part of Evia, the second largest island in Greece and a place of unique biodiversity, suffered one of the worst natural disasters in the country's history, with the New York Times calling it "a capital of the consequences of a warming planet". Since that time, we've been supporting Greece's National Reconstruction Committee for the recovery and regeneration of North Evia, a unique initiative in the country's planning tradition since it was bigger, more holistic and more people-centred than had been seen before. We contributed to the Committee's work with an in-depth study that included a global benchmarking review and recommendations for action. Find out more >
Discover more
Explore our new website and discover TOPOSOPHY like never before, with comprehensive information about our services, past projects and team members. As ever, if you have any questions or want to see what TOPOSOPHY can do for you, drop us an email at info@toposophy.com.
Glad you asked! Please enter your email to receive your document.
Next on Insights
#sustainability
Marta Mills
North East Adventure Tourism Climate Action Plan – Helping the Sector to Respond to the Climate Emergency
DICOVER MORE