5 Insights and 3 Calls-to-action to Help you Develop a Net Zero Action Plan for Tourism
TOPOSOPHY, together with the Travel Foundation, has recently delivered a Destination Net Zero Action Plan to support the Scottish tourism sector's transition to a Net Zero economy. It was a groundbreaking project, the first of this kind in the UK and one of the first in the world. Join us as we share insights from this challenging but rewarding (and vital) work to encourage other places to follow suit.
Destination Net Zero Action Plan for Scottish Tourism
The team at TOPOSOPHY worked with Scotland's three Enterprise Agencies (Scottish Enterprise, Highlands and Islands Enterprise, and South of Scotland Enterprise) along with VisitScotland to help them identify where to focus their efforts, resources and investment, and what to prioritise, so they can support Scotland's tourism industry's transition to a Net Zero economy for sustainable tourism development.
Through our in-depth primary and secondary research (interviews with 40+ individuals; review of climate-related policies; and global benchmarking of best practice) we have identified key gaps, enablers and priority areas, and structured them around the five pathways of the Glasgow Declaration (measure, decarbonise, regenerate, collaborate, finance). Action planning was carried out in a collaborative way through online workshops with the key stakeholders. We have identified priority areas (each with a supporting set of actions and initiatives) where the Agencies' support for sustainable tourism development is much needed.
"This has not been easy, and we don't foresee the journey in front of us to be easy either. But we know we have to start and we have to support the industry to do that, and this Plan will help us to reach our goals."
5 Key Insights for Destinations
The achievement of net zero emissions is a critical component of sustainable tourism due to the industry's significant contribution to greenhouse gas emissions, especially through transportation and energy use in tourist activities and accommodations. Consequently, the attainment of net zero emissions is paramount for mitigating the impacts of climate change and conserving the natural and cultural resources that draw tourists.
These are the five key insights from our work that we believe are most relevant for other destinations in embarking on the journey towards net zero: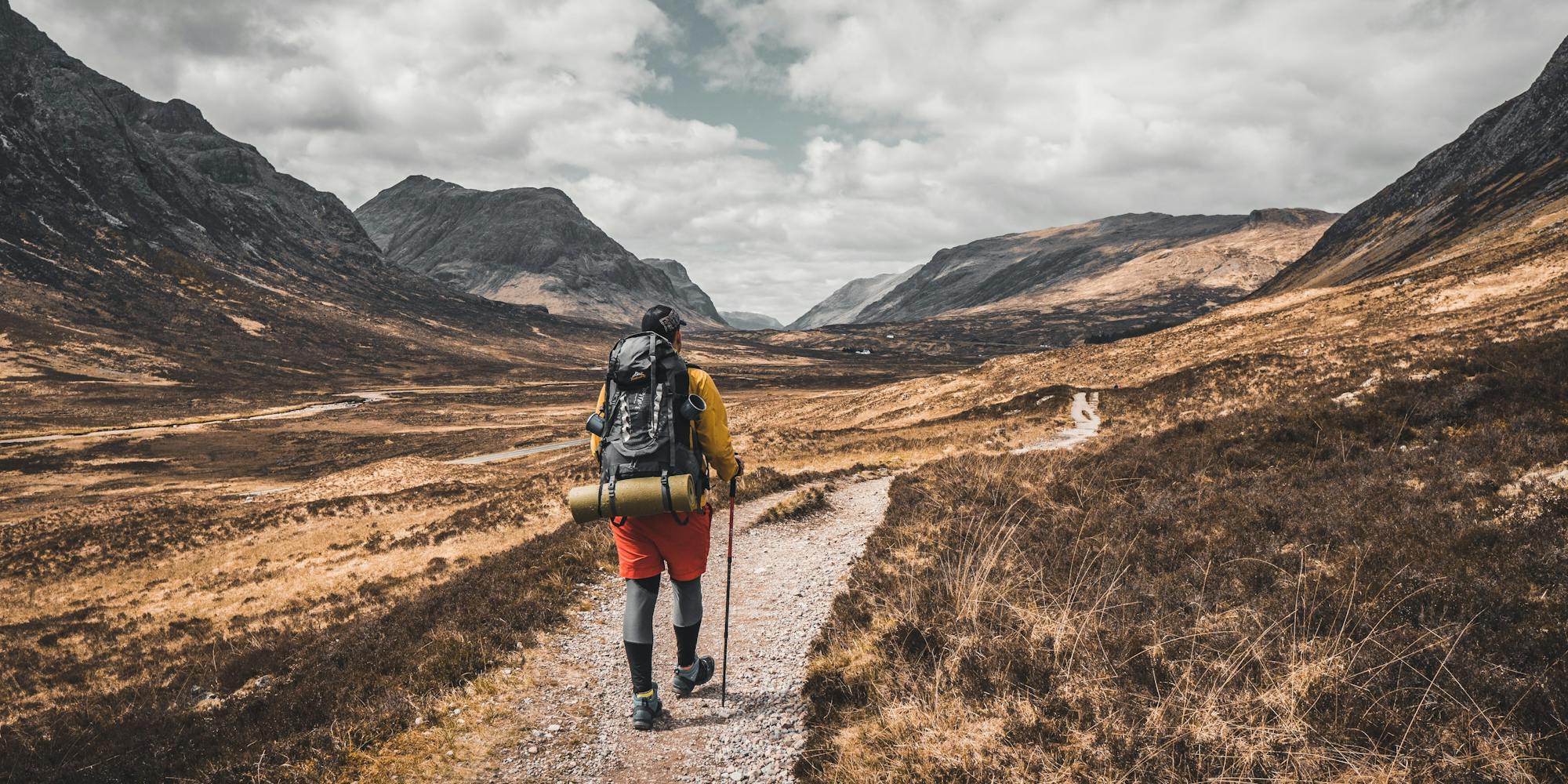 Policymakers across the government don't often recognise tourism's role in decarbonisation. There are many decarbonization plans, strategies, actions, and working groups for transport, energy, agriculture, and biodiversity, but very few for tourism. However, while tourism is cross-cutting (it has strong links and interdependence with other sectors), there are areas where other policy areas don't reach, and tourism stakeholders need to be included in the ongoing work around Net Zero.
With so many tools and toolkits, carbon calculators, and climate plans being produced, tourism businesses and destinations often feel overwhelmed by what to do and where to find support. Government agencies, therefore, need to connect the industry with available resources and support by signposting to the available resources, benchmarking information, and funding pots. There is even a bigger need for a Climate Action Planning Framework with checklists of actions (e.g. on what to measure and how to report it, how to collect data, and track performance and progress).
While there is a lot happening in the Net Zero 'space', various agencies, departments, other organisations and destinations don't always communicate with each other as much as they could on this subject. Rather than competition or inaction, collaboration, coordination and knowledge sharing are key to avoiding duplication, learning from mistakes, and sharing best practices and success stories. Education is equally important, and investing even in basic carbon literacy training programme for tourism businesses and the government staff is essential to the successful roll-out of any decarbonisation Action Plan.
Reaching the net zero targets, particularly the long-term ones, might feel overwhelming or unrealistic. But as we pointed out to the public and private sectors gathered for the final project presentation, this doesn't have to be a burden, and there are many opportunities that flow from low carbon transition. These include for example green jobs, innovation, long-term savings and increased resilience. It is important to remember that achieving net zero isn't just about decarbonisation, it requires increased adoption of regenerative practices too.
No significant progress can be made without reducing emissions from aviation. Steps can be taken to address this, such as targeting certain demographics of visitors, incentivising longer stays and overland travel, or supporting research and development of alternative fuels for aviation and other low-carbon technologies. This is an example of where tourism and transport policy can work together.
Three Things You Need to Do Next
Based on everything we covered, TOPOSOPHY's specialists suggest three actionable steps to take moving forward:
01
Every place needs a climate change plan. If you are still unsure, ask yourself and your stakeholders: "is climate change already impacting our environment, communities, businesses and visitors, and are they likely to be more affected by worsening climate impacts?" This may sound trivial, but there is still much more inaction than action.
02
Gather the right partners to start the journey with. Look for other organisations with similar goals, aspirations and resources (HR, financial) and be clear on the roles and responsibilities, with the aim to make finding the right support easy for industry. Together, start exploring the available funding streams that you may tap into, and examine the policy context that will help you gain the policymakers' and industry buy-in.
03
Tap into the existing resources to connect them with actions for sustainable tourism development, for example successful carbon literacy training programmes, and collaborate! The moment you start researching, looking at benchmarks from other destinations and other sectors, looking at lessons from previous initiatives, and talking to others, you will see there is a lot you can learn and do already.
Delivering the Destination Net Zero Action Plan (DNZ Plan) is a direct response to the first commitment in the Scotland Outlook 2030 national tourism strategy: "Scotland's tourism sector will make a full contribution to our national ambition to become a net-zero society by 2045", five years ahead of the UK Government's target. Having co-written the Glasgow Declaration on Climate Action in Tourism in Nov 2021, Scotland needed a clear framework and pathway to move from declarations to action. 
TOPOSOPHY and the Travel Foundation have developed a practical Destination Net Zero Action Plan that provides this framework. This is not an action plan for the industry – we didn't advise the tourism industry directly on how to decarbonise. As mentioned earlier, we worked with Scotland's three Enterprise Agencies and VisitScotland and helped them identify where to focus their efforts, resources and investment, and what to prioritise. These organisations are now coordinating their plans, engaging with a much wider stakeholder group, and bringing together funds to take on specific elements of the Action Plan.
Glad you asked! Please enter your email to receive your document.
Next on Insights
#policypaper
Dr Pantazis Pastras
Helping HOTREC To Set Clear Priorities On The Regulation Of Short-Term Rentals Across Europe
DICOVER MORE